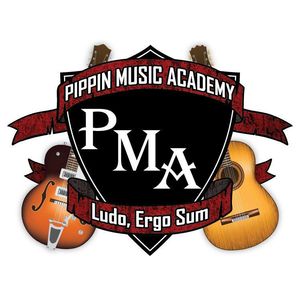 David Pippin is currently taking students!
Pippin Music Academy is located at 961 Maple Street Carrollton, GA 30117
David and his team specialize in a wide spectrum of musical instruction, including: classical and electric guitar, slide guitar, bass guitar, drums and percussion, cello, violin, viola, ukulele, mandolin, harmonica, vocal performance and technique, piano and wind instruments.
With a comfortable waiting room, and four sound-proof lesson booths, the Academy is able to provide multiple lessons at a time and handle a large amount of students. 
With over 15 years of experience teaching, David's patience and musical knowledge sets him apart from other teachers in the area. David's professional abilities are easily accessible to his students due to his extensive background in various genres of music, and his practical applications of his education from the Atlanta Institute of Music, and the University of West Georgia.
Pippin Music Academy welcomes students of all ages and skill level. The Academy has flexible lesson times, video - lesson availability and lesson-plans designed for 30-60 minute time-frames.
Pippin Music Academy is offering professional recording services for any of your audio needs. Our robust studio is comprised of top of the line gear, 4 isolation booths and a wide array of instruments along with professional engineering. We have worked with solo artists, voiceover, bands, and live tracking for video production. Find more info on recording services here.
For scheduling, pricing, or general questions about Pippin Music Academy, please visit our website at www.pippinmusicacademy.com or call David Pippin at:
770-354-9576
Classical Guitar Style: Flamenco Medley
Progressive Guitar Style: Cliffs of Dover by Eric Johnson Cover